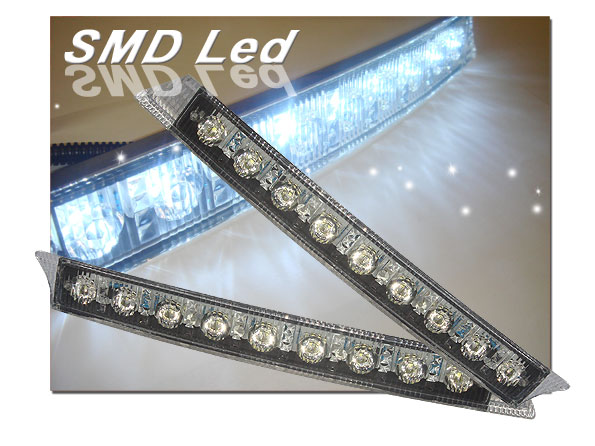 Brand New in the Market
Euro Style 9-Lights Super Bright LED Daytime Running Lights (DRL),
Universal fit for any cars, SUVs, trucks.
This universal fit LED daytime running light is commonly installed behind grill, below engine bay, or under the bumper.

The LED daytime running lights come with all necessary accessories, are very easy to install and will better enhance the safety of driving in daytime and nighttime.
Besides the safety improvement, this add-on LED Daytime Running Light (DRL) Lamps are commonly adopted by the newest European luxury vehicles

Fit for Audi A5, Q7; Porsche Cayenne, Carrera; 2010 and up Mercedes E Class, and Acura etc, so these lights will give your car an awesome look and eye-catching Euro Luxury Audi Look.

Part # GP-L002

Spec & Features:
* Color: Xenon White (6000k ~ 7000k)
* Number of LED Per Piece: 9
* Number of Pieces: 2 (Left) and (Right)
* Power per Piece: 9W (1W per LED)
* For use with 12V vehicles only
* Super Bright LED
* Extremely Long Lasting Life & Low Power Consumption
* DRL Can be function as LED Fog Light, but On/Off Switch is not included

Actually White Color of LED Light bulbs.

Package Includes: Left & Right Side DRL Led Lights, and Cable sets.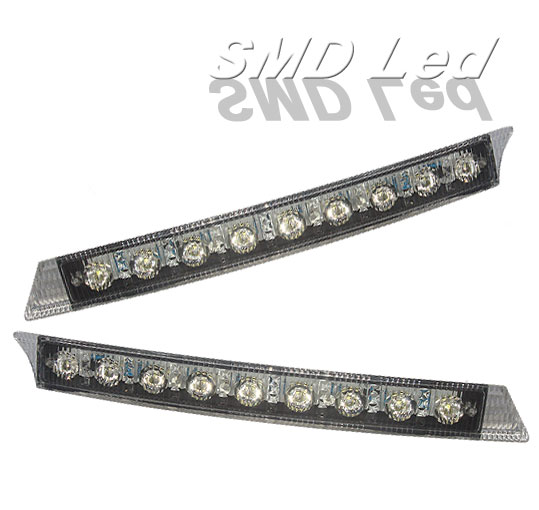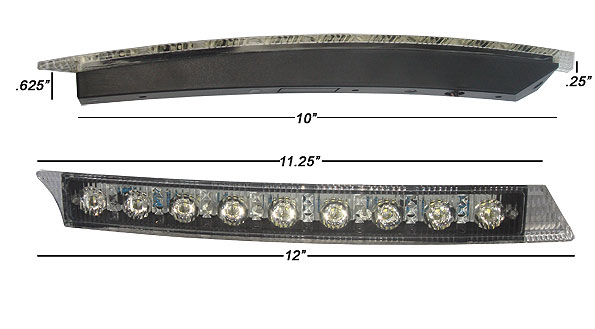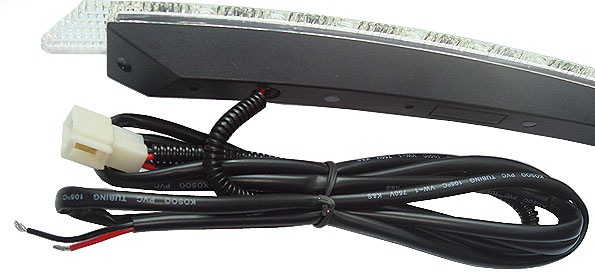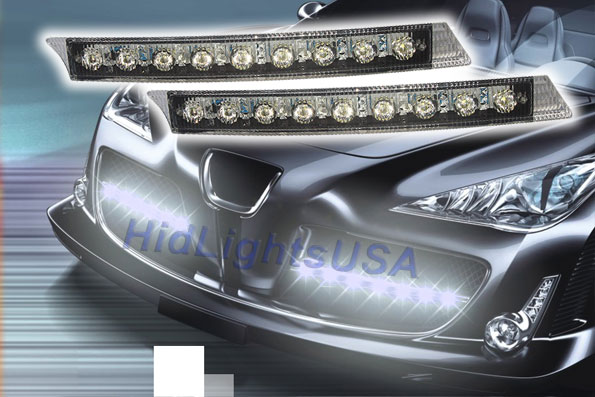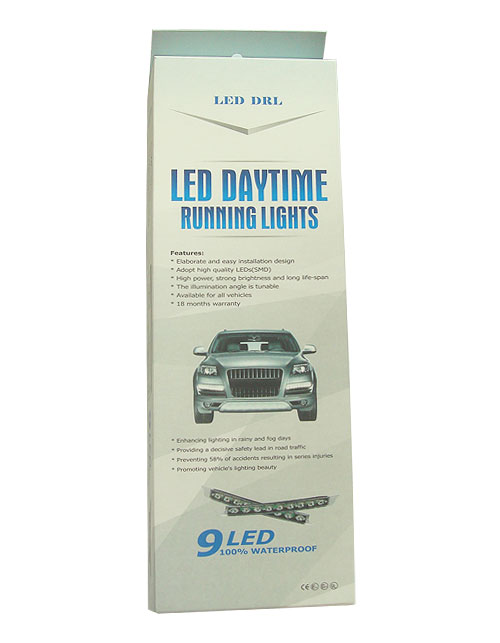 Warranty: 6 months Manufacture warranty