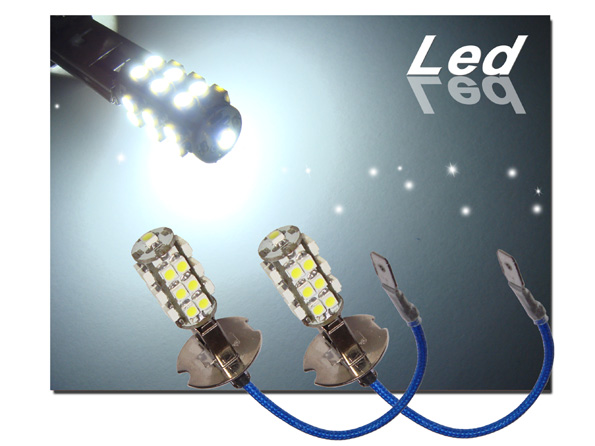 Brand New
One Pair H3 12Volt 25 LED SMD Lights
For Daytime Running Light or Fog Light (Design is not for Headlight)
The Best Bulbs on the Market!
Color:
* Super White (7500K)
Part:
* H3-SMD-25W
This is for one pair of H3 LED bulbs (2 bulbs)
Specification:
* Socket type: H3
* Color: Super White
* Easy to install. Plug & Play
* 1 SMD LEDs up layer, 24 SMD LEDs down layers.
* Each SMD LED has 1 Chips
* Total 25 SMD LEDs Lights with Wide View Angle for better reflection.
* SMD/SMT=Surface Mount Devices/Surface Mount Technologies
Package Contents:
* One Pair H3 25-SMD LED Bulbs White Color (2 bulbs)