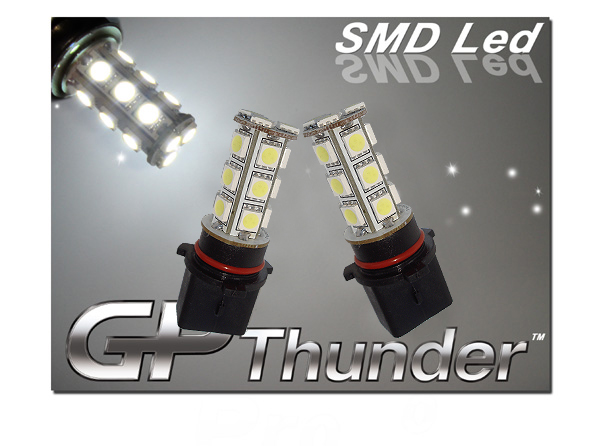 Brand New
One Pair P13W 5050 SMD LED Turn Signal Light for Chevy Camaro
Fits 2010 Camaro V6 RS and V8 SS/RS Daytime Running Lights (DRL)
18 SMD-LEDs Per Bulb 12V
Color: Super White
The Best and Newest Bulbs on the Market!!!

This is a pair of Xenon White 18-SMD P13W LED bulbs


Diameter 26mm (1.0"). 29mm height (LED part). 58mm total height.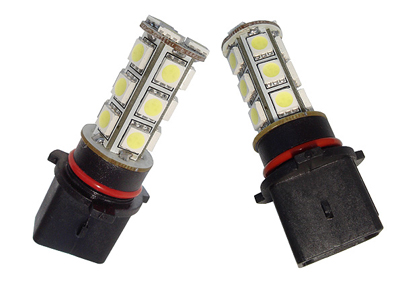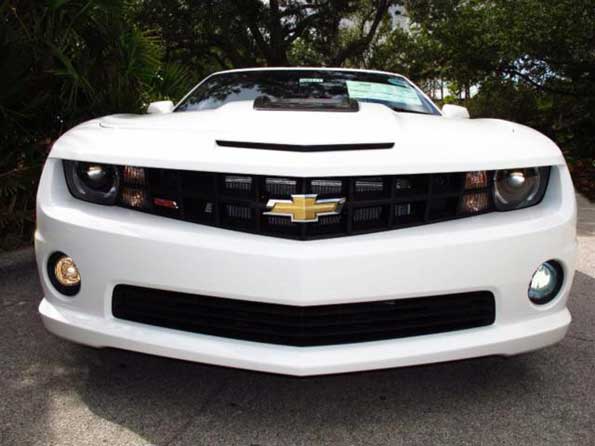 Before and After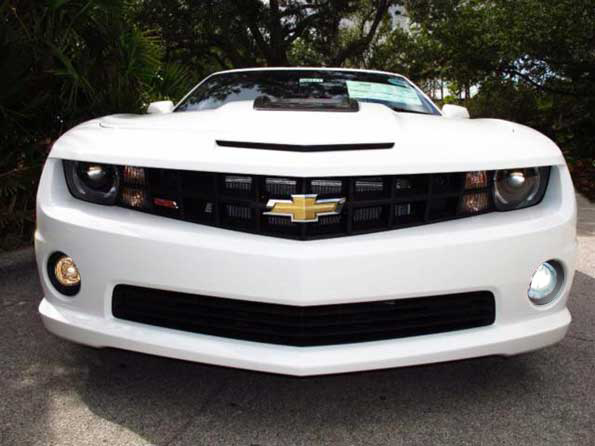 Before and After
2010 and 2011 Chevy Camera RS model fog DRL lights.
This kind of HID look 18-SMD P13W LED bulbs will replace the stock halogen bulbs from your car.
Specification:
* Each SMD has 3 Chips
* 3 SMD LEDs up layer, 15 SMD LEDs down layers.
* Total 18 SMD LEDs Lights with Wide View Angle for better reflection.
* Dual Beams
* Double your current light output
* Voltage: 12V
* *SMD/SMT=Surface Mount Devices/Surface Mount Technologies
Package:
Retail Packaging 2 Bulbs per order
Special attention: Since the LED bulbs have lower wattage than stock 55 Watt halogen bulbs; therefore, when installing on some cars, you might need to use load resistors or special wiring harness to ensure the proper function of flashing rate.