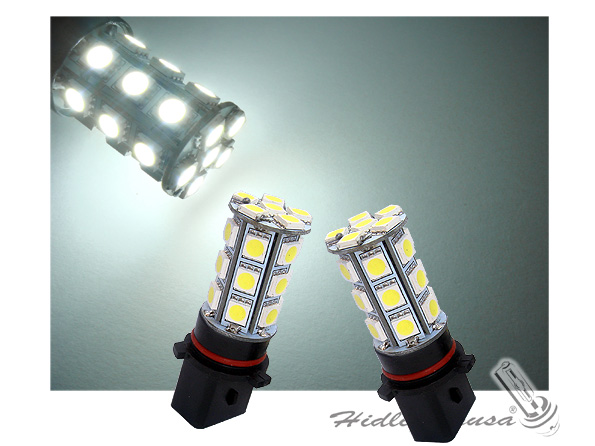 Brand New
One Pair P13W 5050 SMD LED Turn Signal Light for Chevy Camaro
Fits 2010 Camaro V6 RS and V8 SS/RS Daytime Running Lights (DRL)
24 SMD-LEDs Per Bulb 12V
Color: Super White
The Best and Newest Bulbs on the Market!!!

This is a pair of Xenon White 24-SMD P13W LED bulbs


Diameter 26mm (1.0"). 29mm height (LED part). 58mm total height.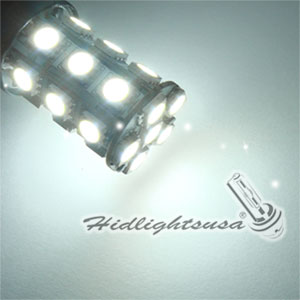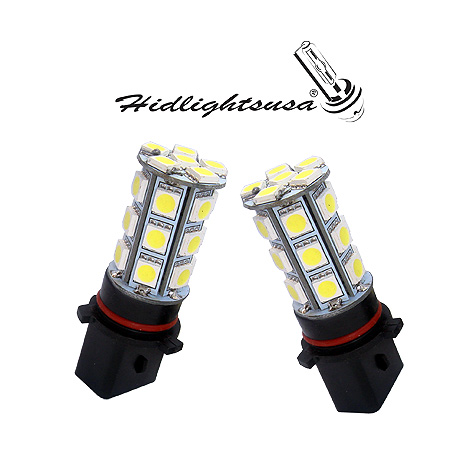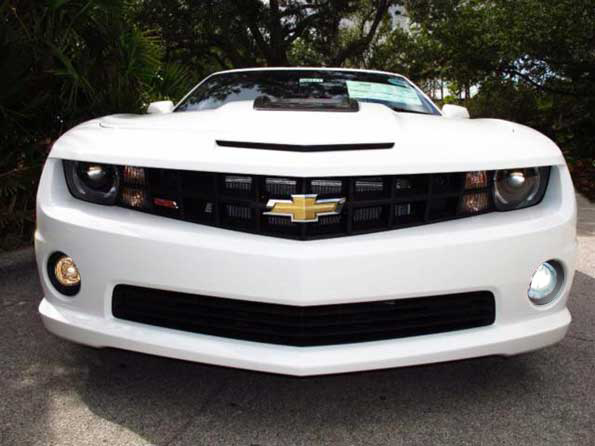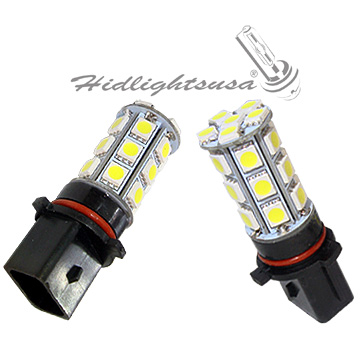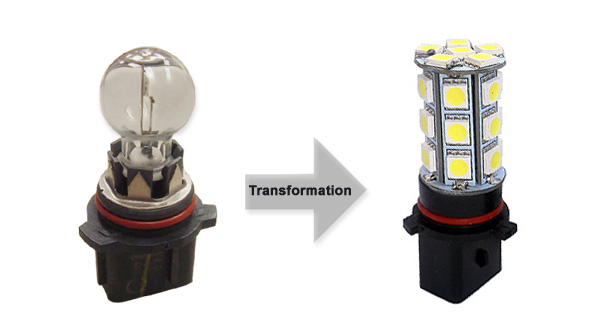 2010 and 2011 Chevy Camera RS model fog DRL lights.
This kind of HID look 24-SMD P13W LED bulbs will replace the stock halogen bulbs from your car.
Specification:
* Each SMD has 3 Chips
*6 SMD LEDs up layer, 18 SMD LEDs down layers.
* Total 24 SMD LEDs Lights with Wide View Angle for better reflection.
* Dual Beams
* Double your current light output
* Voltage: 12V
* *SMD/SMT=Surface Mount Devices/Surface Mount Technologies
Package:
Retail Packaging 2 Bulbs per order
Special attention: Since the LED bulbs have lower wattage than stock 55 Watt halogen bulbs; therefore, when installing on some cars, you might need to use load resistors or special wiring harness to ensure the proper function of flashing rate.